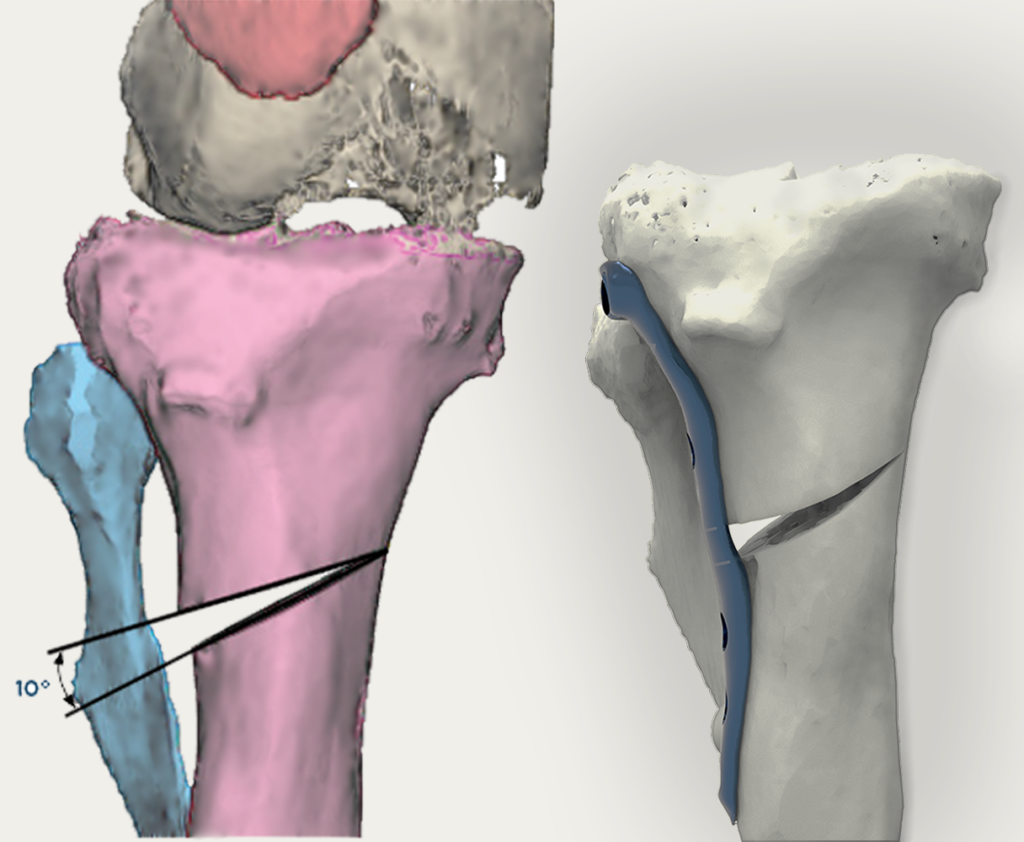 We work altogether with the doctor to plan the osteotomies and the repositioning of bone fragments, in order to restore symmetry to the patient, respecting the anatomical axes and improving their quality of life. In the same way, we facilitate the surgical technique to the professional, to avoid unforeseen events and reducing surgery time.
Fibula free flap mandible reconstruction
Based on the CT, we plan the resection of the fibula and the fixation of the fragments to maintain or restore the anatomical symmetry of the mandible, ensuring the correct occlusion and a functioning TMJ.
In these cases, surgical guides of osteotomy, occlusion and positioning of the fibula fragments, designed specifically for each patient, are provided.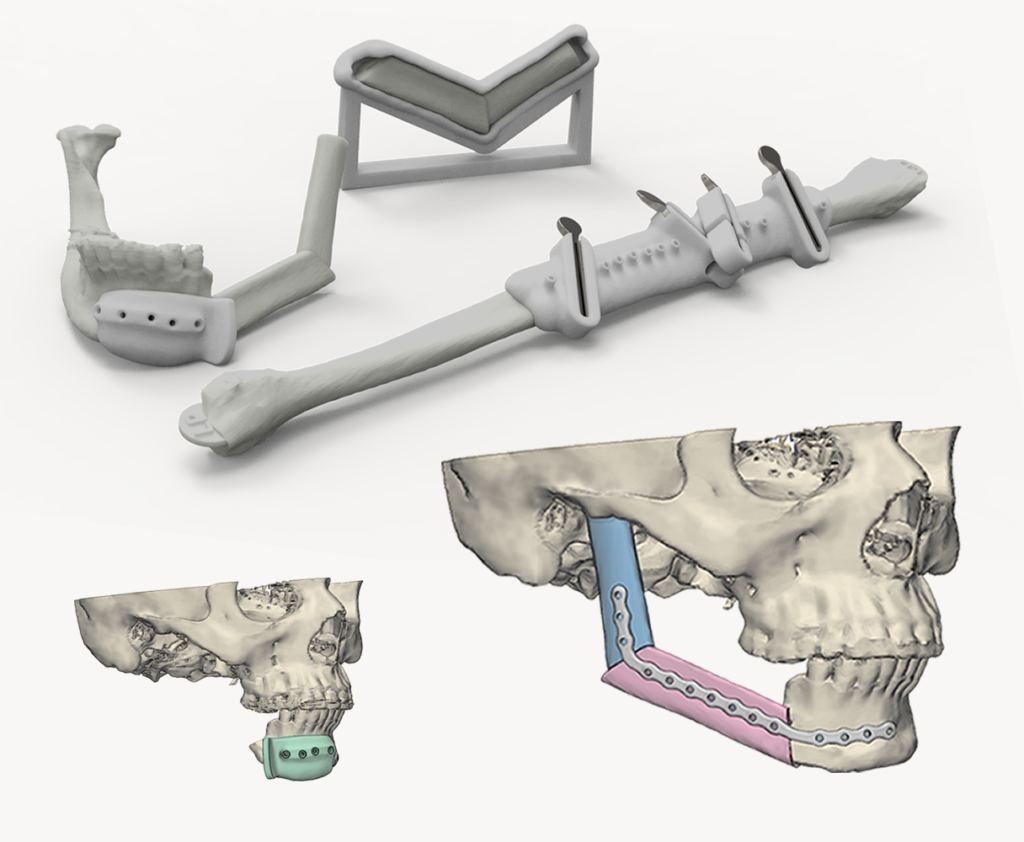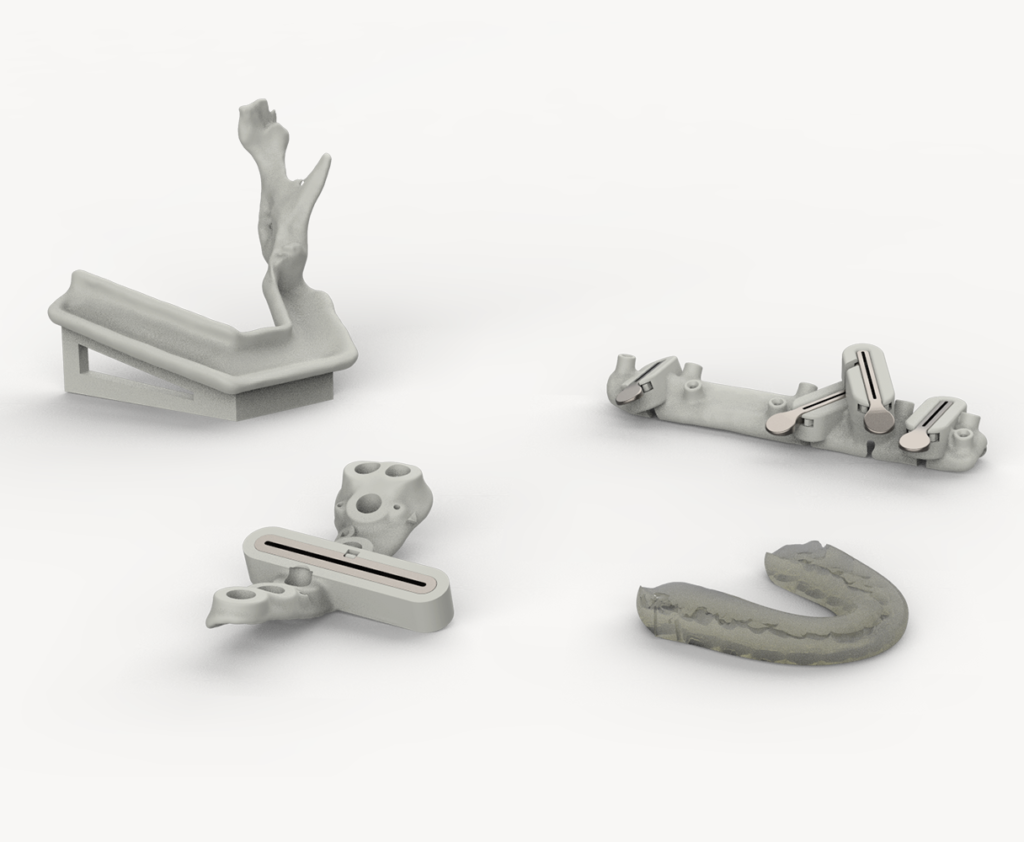 We manufacture all kinds of customized surgical guides, printed on biocompatible plastics and resins. Our guides are designed with metal pieces that prevent the deterioration of the guide structure along the surgery.